Our history and ethos
When we were formed in 2009, shared services were relatively uncommon among local authorities. After close collaboration between their two internal audit teams, North Yorkshire County Council and City of York Council came together to create Veritau Limited.
This was an innovative partnership between the two councils allowing for economies of scale in a key corporate service.
We expanded further in 2012 when four more local authorities joined us to create the Veritau group.
As counter fraud and information governance provide a natural fit with audit and assurance, these teams also formed part of Veritau. More recently we've developed additional services in risk management and data analytics.
In 2020, a further three member councils joined the Veritau group.
In 2023, as part of local government reorganisation (LGR), six of our existing member councils merged with two other district councils to form the unitary authority, North Yorkshire Council.
Following LGR, we now have a total of four partner councils, three group companies and over 80 members of staff.
The name Veritau comes from the Latin for "truth". We pronounce it "Veri-toe".
Veritau's member councils
We are owned by four local authorities and are always open to taking on new partners. Find out more about becoming a partner here. Our current group partnership includes:
Outside of our member clients we also work with:
Town councils
Emergency services including fire and rescue, and police and crime
Council-owned companies
The Veritau group has been recognised as an Investor in People since 2011. Our main offices are in York and Northallerton. We also have people based in Malton, Scarborough, and as home workers.
We are also signed up to the Good Business Charter, an accreditation that seeks to raise the bar on business practices for employees, the environment, customers and suppliers.
We are an accredited Living Wage Employer. We strongly believe that a hard day's work deserves a fair day's pay and are proud to show our commitment to ensuring everyone can earn enough to live on.
We are registered with the Disability Confident scheme and encourage applications from disabled people. We are committed to an inclusive recruitment process and working environment.
Experienced assurance professionals
Effective assurance relies on a combination of professional expertise and successful working relationships. It's our belief that interpersonal skills are just as important as technical knowledge.
With over 80 assurance specialists, we match your specific needs to the skills and experience of our staff. They have a wide range of backgrounds and expertise in many areas of public sector delivery.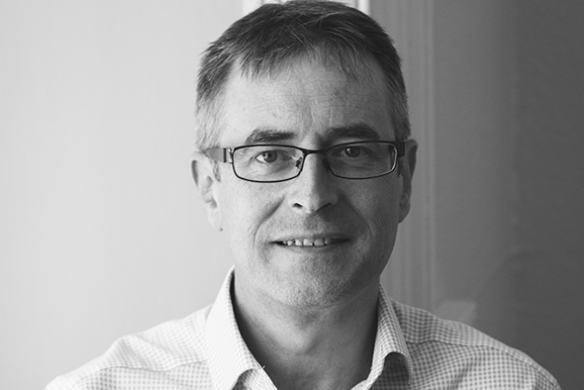 Max Thomas
Chief Executive
Max has over 25 years of audit experience within the private and local government sectors. He is the Head of Internal Audit for a number of local authorities and other public bodies. Max is also treasurer for the Local Authority Chief Auditors' Network.
Richard Smith
Deputy Chief Executive
Richard is our Deputy Chief Executive and has a wealth of experience in undertaking and managing internal audit and counter fraud work in the public sector. This encompasses a range of clients including local authorities, charitable companies, and other publicly funded bodies.
What can we do for you?
Find out more about our assurance services